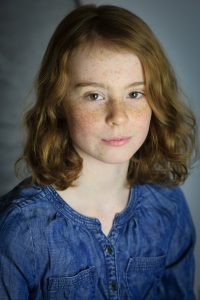 Listen to wonderful Poppy on BBC Sounds in No Place But The Water, written by Linda Marshall and directed by Nadia Molinari.
No Place But The Water
Linda Marshall Griffiths' drama series set in a flooded future world. There is a hotel on the edge of the water, run by a messy family of dreamers in the middle of nowhere. There is also a pig called Barking. But the food is running out and Birdie thinks they are being watched. When there is no place but the water, where do you go?
You can listen to the full series of No Place But The Water HERE