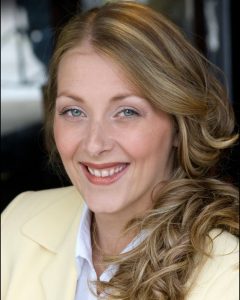 Later this year Lyndsay will appear as the Nurse in Zero Chill, a Lime Pictures production for Netflix. 
Zero Chill
The ten-part series follows 15-year old figure skater Kayla, whose life is up-ended from Canada to the UK when her twin brother Mac gets a place at a legendary hockey academy. Distraught at her parents' decision to put her brother's ambitions before her own, Kayla must find her place on the ice again in the shadow of her superstar brother.
Zero Chill was created by Doc Martin and Free Rein writers Kirstie Falkous and John Regier and the writers' room is overseen by Ackley Bridge writer Adam Usden. Angelo Abela (Free Rein) and Tim Compton (The Evermoor Chronicles), who run Lime Pictures' kids division, exec produce.
You can watch the trailer for Zero Chill HERE