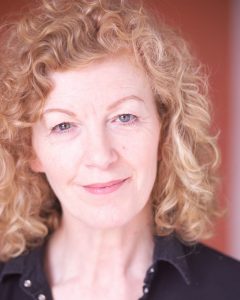 Rehearsals are currently underway for the Stephen Joseph Theatre co production with Theatre By the Lake and Octagon Theatre Bolton  of Home I'm Darling, directed by Liz Stevenson.
You will be able to Susan in the role of Sylvia from 9 JULY – 14 AUGUST 2021
Home I'm Darling 
Sweet peas in the garden; homemade lemon curd in the kitchen; marital bliss in the bedroom. Judy and Johnny seem to be the perfect couple – quite sickeningly happy, in fact.
But is their marriage everything it seems? Are there cracks in their happiness? And what happens when the 1950s family values they love so much don't quite work any more in the 21st century?
Laura Wade's sparkling comedy introduces us to a couple discovering that nostalgia ain't what it used to be.
Home, I'm Darling played to sell-out houses on its premiere in 2018 – this is a co-production from a new partnership formed between the Stephen Joseph Theatre, Bolton's Octagon Theatre and the Theatre by the Lake in Keswick.
You can buy tickets HERE