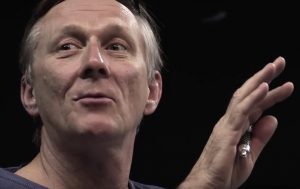 Much Ado About Nothing is in rehearsal at The Globe with fight direction from Renny Krupinski.
This summer, a new production of Shakespeare's Much Ado About Nothing brings a riotous garden party to the Globe Theatre.
April 1945, Northern Italy. Following years of war, Leonata and her daughters reopen their battle-scarred palazzo for a celebration to welcome the partisan soldiers back from recent hard-fought victories.
Young lovers Hero and Claudio and proud singletons Beatrice and Benedick have their limits tested like never before in a wild mix of games, pranks and mischievous plots.
After her seminal production of Titus Andronicus, 'ingenious' ★★★★ (The Guardian), Lucy Baileyreturns to the Globe to direct our 2022 Globe Ensemble.
29th April – 23rd October
Buy your tickets HERE