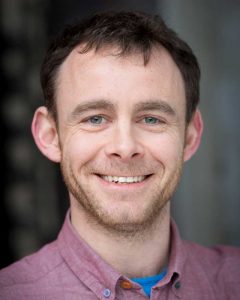 It's opening week for Michael who plays the role of Dr Coppelius, in Coppelia – A Mystery at New Vic Theatre, Stoke. Directed by New Vic Artistic Director Theresa Heskins who brings her trademark innovative storytelling to reinvigorate this timeless story, alongside a creative team who magically brought to life previous New Vic Christmas shows including The Wind in the Willows, Treasure Island and The Borrowers.
Coppelia – A Mystery
Take a journey down a wintry Victorian street, peering into brightly lit shop windows, leading to the toyshop of the mysterious Doctor Coppelius.
A toyshop with a curious secret that one girl is determined to discover…
Taking place in and around the theatre, Coppelia – A Mystery invites you and your family into a world filled with love, mischief and mystery to find out the secrets of the mysterious toyshop owner.
You can see the trailer and buy tickets for Coppelia – A Mystery HERE