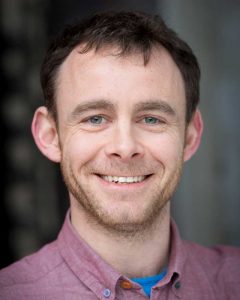 Michael is currently in rehearsals for Coppelia at New Vic Theatre. 
Coppelia – A Mystery 
Take a journey down a wintry Victorian street, peering into brightly lit shop windows, leading to the toyshop of the mysterious Doctor Coppelius.
A toyshop with a curious secret that one girl is determined to discover…
Taking place in and around the theatre, Coppelia – A Mystery invites you and your family into a world filled with love, mischief and mystery to find out the secrets of the mysterious toyshop owner.
Running time: 1 hour, no interval
Tickets: £15 (£10 concessions)
This performance will be performed in and around the theatre, in a socially distanced way.
You can book tickets HERE