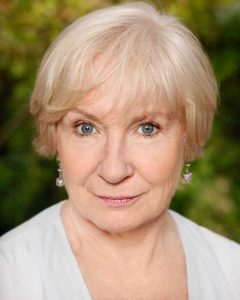 The War After The War airs on Sat 12th March at 3pm on BBC Radio 4, Written by Paul Coates and Directed by Johnny Vegas
The War After The War
Drama exploring the battles and barriers that we often try to fight alone. Starring Sir David Jason and Natalie Davies. Directed by Johnny Vegas.
Layla's night terrors are the first indication that Bernard's granddaughter needs more help than the advice his own father used to give him, "Chin up, lad, and crack on."
Layla came back to the UK three months ago, missing a leg, her army career seemingly over, and her young life in tatters. Layla still needs physiotherapy and support, so she can't travel to India to be with her parents. Instead, Layla's come to stay with, Bernard, behind his bookshop.
Bernard didn't raise his three kids, Elsie did. He was an inspector on the buses, working long shifts. By the time Bernard had the space to parent, they'd all left home. He enjoyed having the grandkids from time to time, but equally he was more than happy to give them back at the end of an exhausting day or overnight. The last time he saw Layla was at Elsie's funeral, four years ago. She was 15 and he barely knew her.
Now, Layla is sharing Bernard's bathroom, sleeping in the spare bed until way past midday, missing physio appointments. He's out of his depth.
Listen to The War After The War HERE