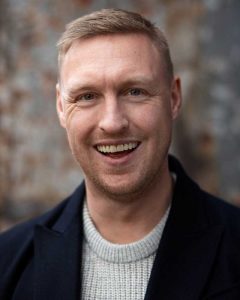 Earlier this year Martin filmed for a Vodafone commercial with production company Raw Research.
Vodafone
We're using and combining technologies – in new and exciting ways – to help businesses across the world do what they never thought possible. Like helping racing drivers go faster, factories run smoother and farmers feed more people. And now, we'd love to help you do something incredible too. Learn more 
You can see the Vodafone Unexpected Stories commercial HERE .