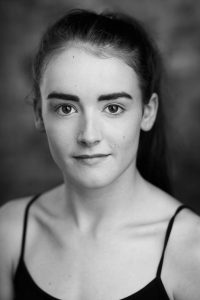 Kirsty is currently on tour with The Storm, a play by M6 Theatre company.
The Storm
Frankie really doesn't like storms.  The thunder. The lightning. And the rain.
The world may have changed but Frankie has the same problems as any teenager.  A Mum who's working away. A stressed-out Dad. A sister's birthday to shop for.
Frankie has crossed zones to get supplies for the party, but so far nothing's going to plan. The weather has decided to change everything.
A storm is coming. A big one. Can Frankie get home in time?