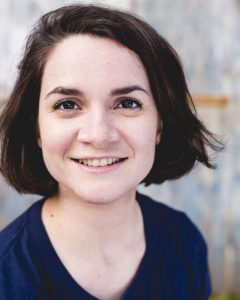 You can hear Eve voice the characters of Lizzie, Gemma and the Narrator in Matt Weslowski's Beast on Audible.
Beast 
You can listen to Beast on audible HERE
In the wake of the 'Beast from the East' cold snap that ravaged the UK in 2018, a grisly discovery was made in a ruin on the Northumbrian coast. Twenty-four-year-old Vlogger, Elizabeth Barton, had been barricaded inside what locals refer to as 'The Vampire Tower', where she was later found frozen to death.
Three young men, part of an alleged 'cult', were convicted of this terrible crime, which they described as a 'prank gone wrong'. However, in the small town of Ergarth, questions have been raised about the nature of Elizabeth Barton's death and whether the three convicted youths were even responsible.
Elusive online journalist Scott King speaks to six witnesses – people who knew both the victim and the three killers – to peer beneath the surface of the case. He uncovers whispers of a shocking online craze that held the young of Ergarth in its thrall and drove them to escalate a series of pranks in the name of internet fame. He hears of an abattoir on the edge of town, which held more than simple slaughter behind its walls, the tragic and chilling legend of the 'Ergarth Vampire…
Both a compulsive, taut and terrifying thriller, and a bleak and distressing look at modern society's desperation for attention, Beast will unveil a darkness from which you may never return…