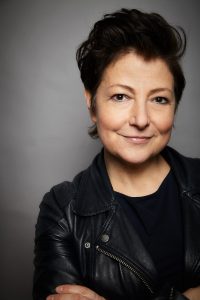 Claire performed the role of Diana in Space Theatre's May Day by Grace Chapman as part of 2.0 Fest.
May Day won an ONComm award for online plays.
2.0 Fest
'Helen and Diana are facing middle age, baking, and boredom, but it is never too late to take a leap of faith, fall in love and talk dirty.'
The best playwrights have an ear for dialogue, which is why we've commissioned some of our favourites to celebrate the art of conversation. 8 short plays, written to be performed online by 2 actors in separate locations.
You can watch Claire in May Day by Grace Chapman HERE