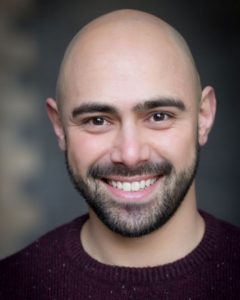 Tonight is opening night for the brilliant John Afzal in Belle and Mary at The Dukes, Lancaster
A brand new production about the infamous Buck Ruxton case, performed as if it was a radio play.
When several wrapped bundles containing human remains are discovered in Moffat, Scotland in 1935 a landmark police investigation begins that will eventually lead back to two women in Lancaster and to the man who killed them. Based on the true story of the murders of Isabella "Belle" Ruxton and Mary Jane Rogerson. Still regarded as one of the most shocking crimes of the last century, this infamous case of jealousy, deception and tragedy also marked a pivotal moment in forensic detection.