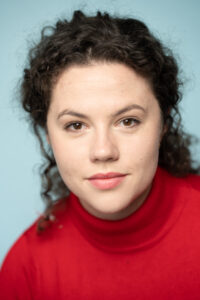 You can see Helen in Meet Me At Dawn written by Zinnie Harris, directed by
Ellie Rose, at Hope Mill Theatre from May 25th – 29th
Meet Me At Dawn
Two women wash up on a distant shore following a boating accident. Dazed by their experience, they look for a path home. But they discover that this unfamiliar land is not what it seems – and that, though they may be together, they have never been further apart.
Preview tickets – £5
Live Tickets – Full Price – £12 / Concession – £10
Audiences note: you will be asked to book your tickets in 'bubbles' as indicated on the seating plan. If guidelines in May restrict live performance, the production will move online, with all tickets transferred to a digital performance.
You can buy your tickets HERE